AC adapter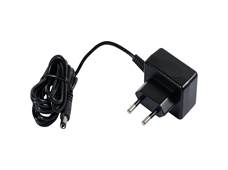 Accessories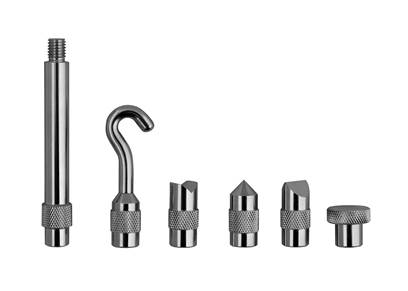 Extension rod, small hook, notched tip, pointed tip, pointed tip, flat head
I-1 I-2 I-3 I-4 I-5 I-6
use:
1. Strength test of various materials (tensile test, compression test, shear test, etc.)
2. Measured attraction / electromagnetic or magnetic repulsion.
3. Adhesion test laminated tube.
Features:
1. Digital display tension and compression.
2. Selection of measurement units (kg, nitrogen, pounds).
3. Since the USB output signal is equipped with the ZPH series, it is fast and easy to connect to the computer.
4. Sampling 1000 times per second.
5. Compare function sets the high/low value.
6. Memory function, store data for analysis.
7. Reversible display function.
8. Overload alarm LED and prevention.
9. The cycle is maintained by a push and pull peak.
specification:
型號

容量

显示

解析度

ZPH-1000N

Z2H-1000N

1000N(100.0Kgf)

1000N(100.0Kgf)

1N(0.1Kg)

ZPH-2000N

Z2H-2000N

2000N(200.0Kgf)

2000N(200.0Kgf)

1N(0.1Kg)

ZPH-5000N

Z2H-5000N

5000N(500.0Kgf)

5000N(500.0Kgf)

1N(0.1Kg)
Technical Parameters:
型号

ZPH

Z2H

单位

Kgf / N / lbf

显示

4位元数LCD液晶显示幕装置

模式-超负荷LED液晶显示幕 比较-LED液晶显示(可逆的)

取样速度

1000次/每秒

显示更新

10次/每秒

超載能力

200%全量程(LED闪烁和嗡嗡声超過110%)

A / D转换

24位元信号

微处理器

8位元1個尖端微处理器

精度

+ /- 0.2%F.S.+/ - 1位

电池使用

全部充電可以连续使用大约16小时

使用温度

0~+40摄氏度

电源

內置 NIMH 可充电电池 AC适配器

输出

USB

Mitutoyo Digimatic

类比电压信号(-2至+2V)RS232C系列

比较信号(+NG,OK,-NG)打开收集器MAX 30V10mA

超负荷警报信号(OVL)打开收集器MAX 30V10mA

峰值保持

"压力或者拉力,压力和拉力

比较功能

可设定的带顏色LED的高/低设置点

记忆功能

1000测量值

显示翻转功能

测量值和單位

报警

超负荷和+NG(开/关 可以选择的)

其他功能

自动清零(1.0-25.5秒设置)

阻尼模式(7個水准设置)

自动开闭电源

5,10,30,60分钟和开闭可选择

附件

USB线,,驱动光碟

6個附件,手柄,安裝螺栓,AC适配器,
使用说明书,皮套

外部连接开关

显示保持,零清晰,峰值/选择
外观尺寸: