The machine achieves a high repeatability test of force-displacement at a constant test speed, digitally sets the test mode and test speed, and provides the functions of strength test and displacement test together.
◆Set the moving distance according to the sample height
◆Automatically change the driving speed and measuring speed with the set force value
◆Start the software together with the test bench movement
◆ Ergonomic tilt control panel
◆Digital setting dialing operation
◆Three test modes to meet test requirements
◆ Wide range of speeds from 10 to 300 mm / min
◆ Ideal for durability testing by setting the number of test cycles to be repeated
◆ Useful timer function for compression test allows pause at set force value
◆ Can install a variety of fixtures and fixtures
◆ equipped with external signal input
◆ Constant test speed and position where compression and tension are applied
◆Control the stop of the motor stage by setting the length or force value
Application examples and configurations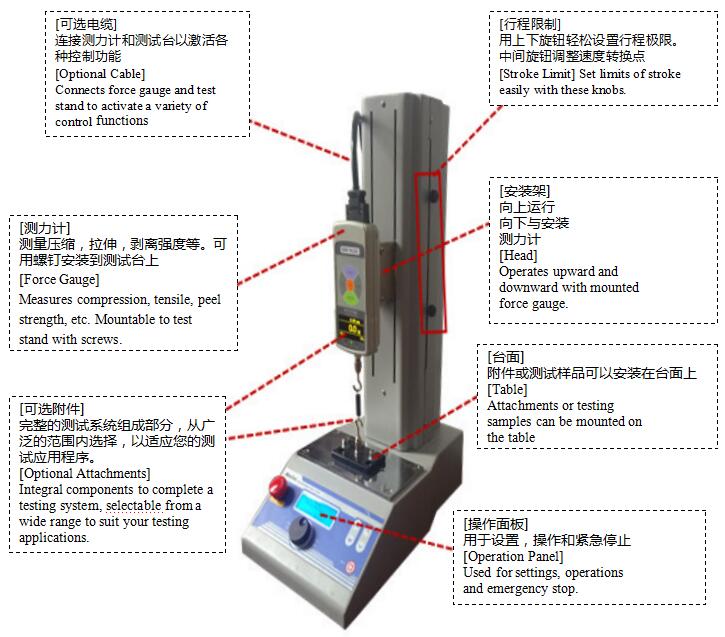 *The range of the dynamometer is optional, and the cable and test fixture are sold separately.
测力计上出现力值和位移值。

在峰值模式下,显示峰值力的峰值和位移值值已被检测到

在提供的软件中,可以传递力和位移值。




3个图形进行比较,分别是力-位移图形、力-时间图形、位移-时间图形从而可以直观地分析曲线。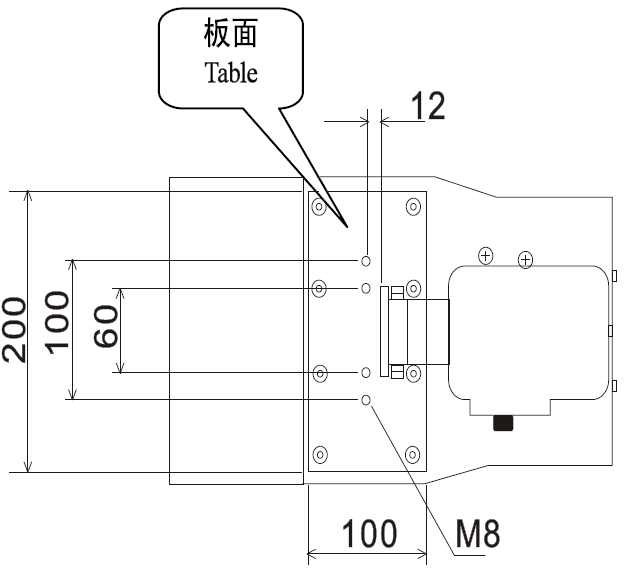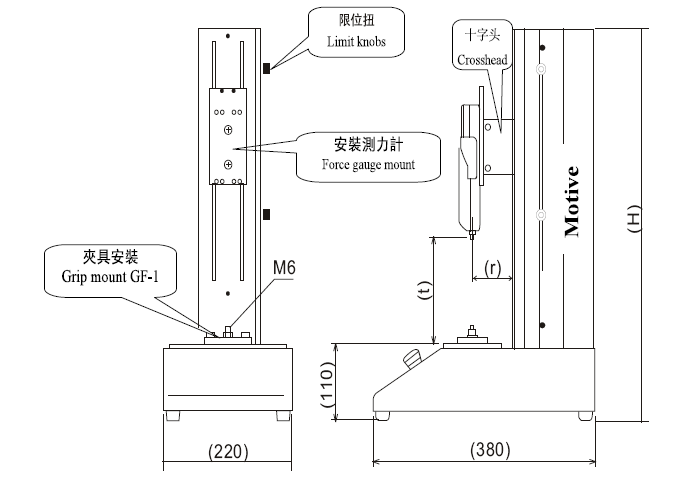 Force - displacement measurement
At the set force (or displacement) point
Use the optional software Force Recorder Professional on your PC.
Connect to the dynamometer via USB and draw a force-displacement map to view the FS curve.