Product Usage:
1. Torque measurement of electric screwdriver, torque screwdriver and torque wrench.
2. Performance appraisal of torque tools.
3. Torque measurement of various other rotating tools (may require a connector)
4. Example of use of torque measurement data.
5. When calculating the hole diameter of the punched screw, it can be used as a reference.
6. Classify the screws according to the required torque value.
7. Classification according to the tightening degree of the nut.
8. Destructive quality control of small parts.
9. Quality control of plastic threads and components.
main feature:
1, automatic shutdown (automatically close (OFF) after 10 minutes)
2, storage data function (can record 100 torque values, with storage, browsing, partial deletion, all delete function.)
3. The maximum value (MAX), minimum value (MIN), and average value (AVE) can be calculated.
4, automatically delete the torque value function (use the switch to adjust the time required for automatic reset)
5, automatic return to zero (can automatically return to zero)
6. The torque value can be set. The operator can be prompted with a buzzer.
7.Transmit the test data can be connected to the computer。
Technical Parameters:
型号




HP-10

HP-50

HP-100

峰值范围

N.m

0.015-1.000

0.15-5.00

0.15-.10.00




N.cm

1.5-100.0

15-500

15-1000

Lbf.in

0.15-9.00

1.5-45.0

1.5-90.0

(Kgf.cm)

0.15-10.00

1.5-50.0

1.5-100.0

精度

在±0.5%范围内(满刻度)

电源

5节1.2V镍氢电池1000mA

充满电后工作时间
(连续使用)

16小时左右

电池寿命

可充电500次左右

尺 寸

参看外观尺寸图

重 量

1.8千克

AC适配器

在100-240V 交流电源(50或60Hz)下工作
输出 7.5-8.5V直流电(0.5A)
Dimensions: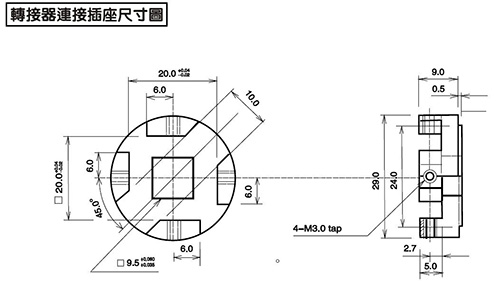 Precautions:
1. Read the instructions carefully before using this product.
2. This product is only used for measurement.
3. Avoid misuse or rude treatment.
4. Do not disassemble or damage this product.