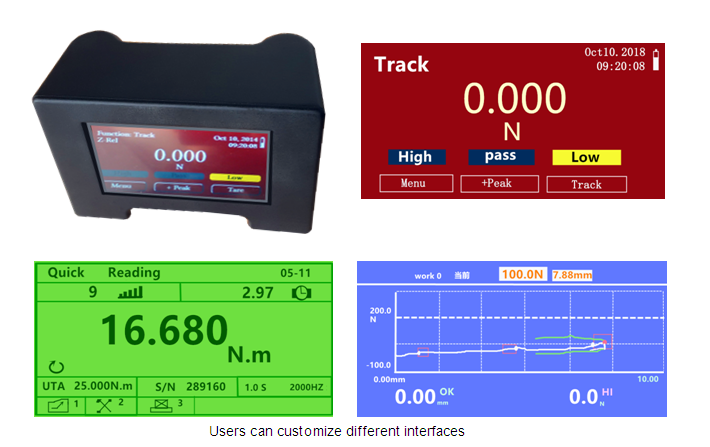 1、Suitable for aerospace, high-speed trains, new energy sources for automobiles, etc.
High precision, high resolution, high sampling rate requirements.
2、Multi-parameter design
(force value, torque, length, angle, pulse, time optional).
3、Built-in real-time clock for real-time time and date
4、Peak, real-time values, and test process curves are displayed on the same screen to monitor and trace the entire test process
5、There is analog real-time signal output (optional).
6、Standard USB\RS232C output,
With special software (Chinese and English).
7、Customized according to different users and professional needs.
Next archive:There's none after